10 Kg Body Maxx Rubber Coated Colored Weight Lifting 7 Holes Weight Plates
Brand: Body Maxx
Product Code: SH010
Availability: In Stock
Price:
INR 3,500.00
INR 1,299.00

10 KG IMPORTED COLORED RUBBER WEIGHT PLATES SEVEN PATTREN
FOR WEIGHT TRAINING EXERCISES + DUMBELLS WORKOUT.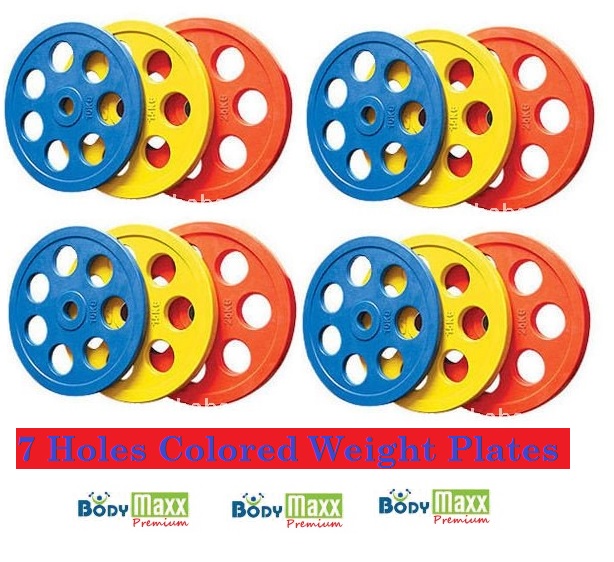 ORIGINAL PRODUCT PICS
Specifications of the Weight Plates / Rods.
Imported Colored Rubber Coated Plates.
7 Holes Design.
Round Pattren.
German Design.
Unbreakable Rubber Weight Plates.
Small & Comby Designs.
Easy To Carry (Bcz of 7 Holes Pattren)
Rubber Coated Plates (28mm)
Easy To Storage.
User Friendly Product.
OFFER INCLUDES -:
4 No x 2.5 KG (7 holes Plates Colored) 28 mm
Write a review
Note: HTML is not translated!
Rating: Bad Good
Enter the code in the box below: