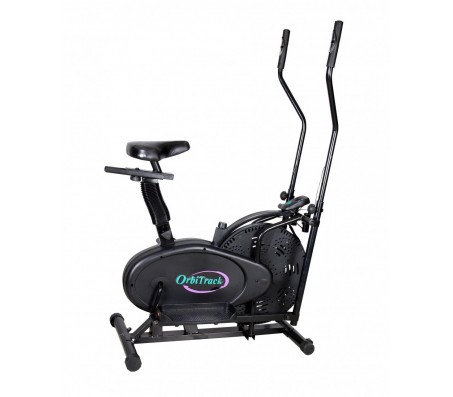 Lifeline Dual Functional Cross Trainer Orbitrac With Digital Counter + Adjustable Seats
Brand: LIFELINE
Product Code: 9700
Availability: In Stock

LIFELINE DUAL FUCNTIONAL ADJUSTABLE ELIPTICAL CROSS TRAINER ORBITRAC WITH COUNTER..
Product Description
Unique innovative design providing dual action of cycling and rowing.
Computer displays shows Speed, Time, Distance, Calorie, Scan.
The comfortable saddle and foam fitted adjustable handle to suit all builds and heights.
Provision of wheels for easy portability.
Cycling motion exercises the lower body while the rowing motion firms the upper arms, shoulders and abdominal muscles.
It tones and firms calves, things, hips, buttocks and stomach.
Precisely balanced flywheel provides quiet and smooth pedaling motion.
Gross weight: 27 kg
Net weight: 25 kg
User Wt -: 120 kg
Note -: Tools kit + manual wil be inside the box + 1 Year Manufacturer warranty.
Write a review
Note: HTML is not translated!
Rating: Bad Good
Enter the code in the box below: