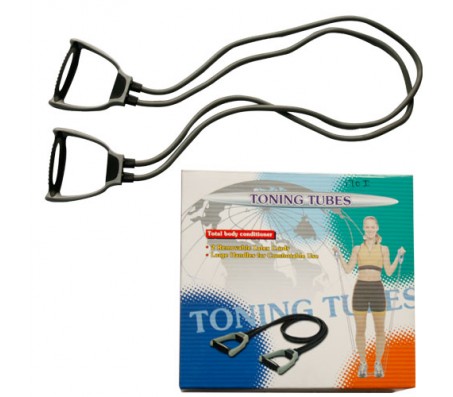 Tonning Tubes Double
Brand: TOPPRO
Product Code: 3693
Availability: In Stock

STRECHING TONNING TUBES WITH HANDLES. (MADE IN TAIWAN)
You Can Strech your body by Streching these tubes.
Multi training exercises can be done by using this products.
Double Tonning Tubes For Light & Meduim Workout.
Imported Product By A Well Known Brand " TOPPRO"
Hand Bars For Easy Gripping.
A Simple & Fast Workout Product Both for Mens & Womens.
Easy to Use.
Easy to Storage
Easy to Carry.
Write a review
Note: HTML is not translated!
Rating: Bad Good
Enter the code in the box below: