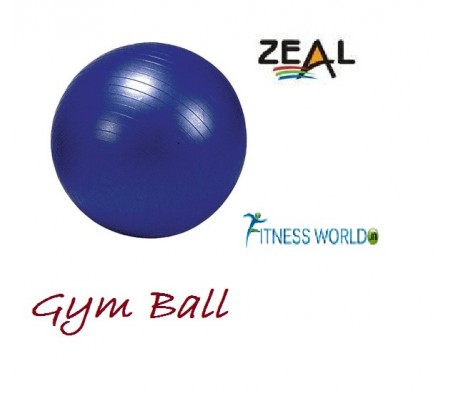 Zeal Gym Ball 55 Cm
Brand: ZEAL
Product Code: 00551
Availability: In Stock

ZEAL GYM BALL 55 CM
GYM BALL ALONG WITH FOOT PUMP.
SPECIFICATIONS -:
Relaxes muscles and removes tension. Strengthens and tones muscles.
Improves posture and balance.
Increases flexibility.
Durable non-slip surface.
Gain balance, coordination, flexibility, shape and tone to firm your entire body.
Tone & strengthen your abs, back, buns, thighs and upper body.
Ensures a full range of motion by getting your body off the ground
comes in different colors no choice for colors
Write a review
Note: HTML is not translated!
Rating: Bad Good
Enter the code in the box below: